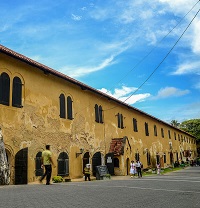 Galle is a glorious fortress city in Sri Lanka, located at the southwestern part of the country. Pronounced as 'Gawl' in English and 'Gaar-Le' in Sinhala, it is the fourth largest city in Sri Lanka.

Galle, as of today, has developed to a great extent and stretches itself into the vicinity, but the heart of the town is the Galle Fort with all its old world charm, retaining the atmosphere of times of yore. Built by the Dutch, the Fort city has been standing since the early sixteenth century; from the Colonial periods of the Portuguese, Dutch and British to our present times. The city is declared as an Archaeological Reserve and has been recognized as a living World Heritage Site by UNESCO.

Experience the Galle Fort with guided tours that give you an insight into its history, archeology and culture. Early morning and evening tours are recommended to avoid the strong heat during daytime.

Culinary tours in the Galle Fort are a wonderful way to learn about local cuisine in the region and to try out southern street food. Galle has some great sea food dishes you donít want to miss trying out.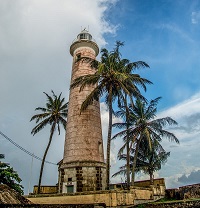 Other notable landmarks in Galle include the Galle International Cricket Stadium, the National Maritime Museum and St. Maryís Cathedral. Galle Lighthouse, which is the oldest light station in Sri Lanka, is another prominent building in the area. Modern day Galle town is full of life, with bustling crowds and street vendors. Galleís inland is a refreshing contrast of unspoilt jungle interior relatively unknown to tourists. There is much natural beauty and rural charm to discover in these quieter areas in countryside among paddy fields and green landscapes. A cycling tour is a great way to see this part of Galle. Another activity available near Galle is whale watching in Mirissa, the largest fishing port on the south coast.

Galle can be combined with the trip to Bantota & Colombo.

Destination Highlights:
Historical monuments.
Natural attractions.
Adventurous and entertainment activities to do.
Places to eat and drink.
Popular Packages in Combination with Galle